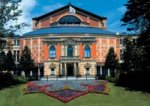 Bayreuth Festival
Bayreuth is comparable to no other! Because of Richard Wagner's lack of trust for other theaters, he had set his own artistic rules and standards at the Bayreuth Festival with an unmatched intensity and magic that capture viewers again and again.
Show Events...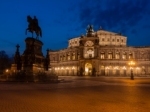 Semperoper Dresden
If only this opera house could speak: full of radiance and architecteral beauty. She knows of what changes has happened in history. Today, she stands not only as a historical building, but houses many cultural events nightly .
Show Events...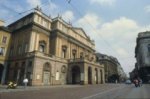 Teatro alla Scala Milan
The doors of the Teatro alla Scala reopened on December 7th 2004 after three years of renovation , with Antonio Salieris "L'Europa riconosciuta" ( The recognised Europe), of which was performed during the original opening of the Scala in 1778 .
Show Events...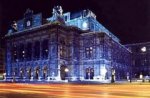 Vienna Opera Ball
Spend a glamourous evening in the world's most beautiful Ballroom - the Vienna Ballroom! This official Ballroom of the Republic of Austria is known for High Society in Vienna. After the traditional Opening Polonaise of the Debutants, this historical Ball transforms into a social occassion amongst the celebrities from politics and culture.
Show Events...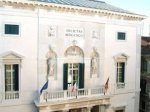 Teatro La Fenice Venice
For 8 years, the Teatro La Fenice had remained closed. With reconstruction costs over 85 million Euros, the Grand Opening was celebrated on 12th Nov. 2004 with Lorin Maazel conducting La Traviata, bringing life back to the opera world in La Fenice.
Show Events...